New RVIC Bible App Version for Windows
Red Regent Software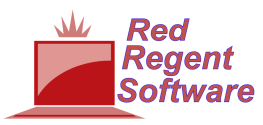 Introducing version 2.01 of the RVIC Bible App for Windows with built-in search engine and printing capability.
1. Biblical text updated to the 2016/2020 editions.
2. New user interface.
3. Smaller executable size.
4. Increased font size on Home screen for readability.
5. Larger font used for Chapter numbers.
6. Updated application icon.
7. Help screen added to main page.